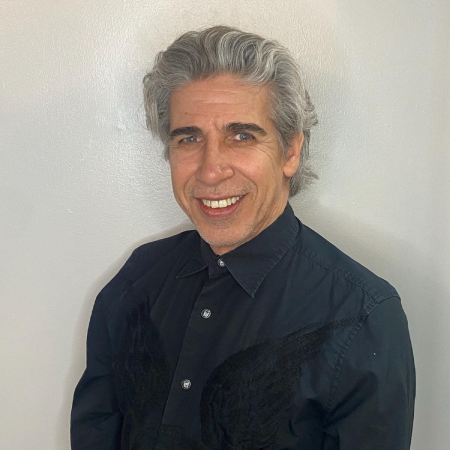 Matteo Spatafora
Owner/Stylist
I am co owner of Sullo Salon and Spa, Master Stylist and Goldwell Colorist with over 30 years of experience. I've trained in Italy and New York City. My passion for hair shows in my creative designs, colors, and hair cuts.
Heather Marino
Owner/Stylist
As co owner of Sullo Salon and Spa my vision is to make your hair beautiful no matter the hair type and to exceed all your beauty needs. I've been in the beauty industry for over 20 years, trained in New York City, am a master stylist and certified Goldwell Colorist. I also specialize in Great Lengths Hair Extensions, Japanese Hair Straightening, retexturizing and smoothing systems.
Taiilor McGee
Stylist
I've been a hairstylist at Sullo Salon for 9 years. Originally from Maryland, I attended Paul Mitchell Beauty Academy and have worked in multiple hair shows with Paul Mitchell and Robert Cromeans. I am certified in Hair Talk Extensions, Balayage, Chemical Services and Hair Cuts. My goal is to leave an everlasting impression on not just your hair but also your experience.
Carolyn Parillo
Esthetician
I have been an esthetician for 40 years. I have trained in New York City at Christine Valmy and Sothy's of Paris. My philosophy is healthy skin begins from the inside out. My specialty is deep pore cleansing facials, all types of body waxing and nutrition.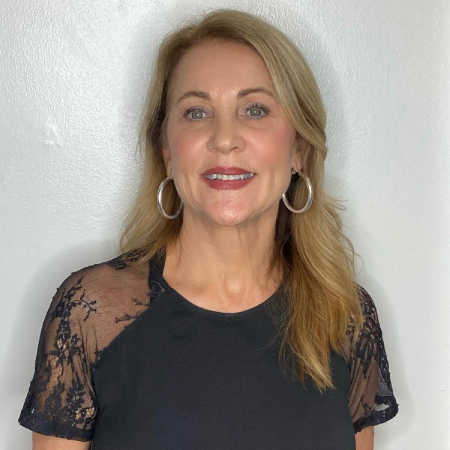 Pam Scardina
Beauty Professional
I am a beauty professinal with over 25 years of experience and knowledge. I've worked with numerous high profile salons and clients. I have advance training in hair care and coloring techniques including balayage , Goldwell Continuum Professional Training and Global Keratin Hair Taming Systems. I'm equally adept at cosmetology and hair/ grooming for men as well as, styling for brides/ bridal parties and fashion shows. I have been profiled in the luxury lifestyle magazine, Prime - a Sun Sentinel publication for my expertise in hair and color.
Martine Jean
Stylist
Enhancing your natural beauty and bringing your hair vision to life is always my goal. I'm a certified Makeup Artist and Hairstylist for 3 years. My love for anything beauty related began in my teens. I am versed in hair coloring, cutting, smoothing treatments, no lye relaxers, and the latest styling trends. My universal rule is keep it fresh, flawless and unique to you.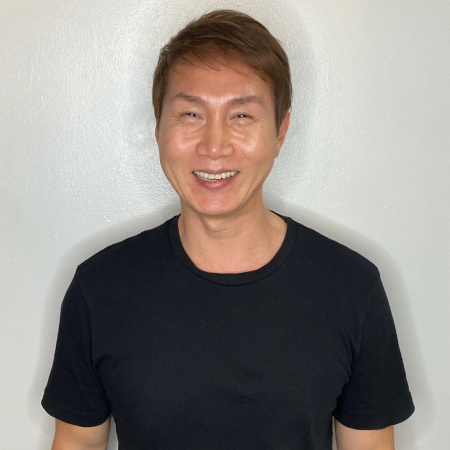 Sin Hyun
Stylist
Ive been in the beauty industry for over 20 years. I'm a certified Goldwell Colorist and specialize in Japanese Relaxers and Smoothing Treatments. I am master stylist in all areas of hair beauty. I aim to customize each client with the latest trends bringing out the most beautiful you.
Jonathan Rivera
Stylist
I'm a stylist who has a passion for Fantasy Colors, Hair Cutting and Fabulous Updos! I embrace beauty of all different cultures and appreciate unique styling giving each client a look that caters to their individuality.
Kelly Mitchell
Stylist
I have been a stylist in the Fort Lauderdale area for 10 years specializing in Dream Catchers Hair Extensions and Keratin Smoothing Treatments. I am versed with Goldwell Hair Coloring and have a passion for crafting new styles.
Rameen Burki
Stylist
Originally from New York I have over 10 years of experience in cosmetology. I specialize in color, cuts, styling, updos and makeup. I keep up to date with the newest trends in all areas of beauty. I take my time to understand my clientele needs and love to deliver high quality art for each clients.
Shannon
Nail Technician
Shannon has been in the industry over 20 years as a nail technician. Specializing in natural-looking acrylics and amazing pedicures and manicures. Knowledgeable of all of your nails needs and always considerate of clients individual needs.
MAKE AN APPOINTMENT
Fill out the form below to request an appointment with one of our team members. Filling out this form does not guarantee availability. We will contact you to confirm your appointment.
Call Now